RHB Extensions are human hair that provide a full range of product options that are extraordinary.
Our products have completely changed the way our guests hair looks and how they feel about themselves.
We offer the best Great Lengths Keratin Bonds option to suit individual needs and budget
Our complimentary consultations include – achieving your desired result, analysing your hair (type/condition), colour matching and time required to work in with your budget – including personal maintenance plan.
More reasons why we love what we do!
Great Lengths Keratin Bonds
Great Lengths keratin bond extensions offer women a solution to hair extensions that will not damage your own hair. These natural, keratin bonds delicately attach to your own hair and expand and contract with water, never pinching and causing breakage. Our keratin bond extensions last anywhere from three months to six months with little to no maintenance required, providing instant natural volume and length.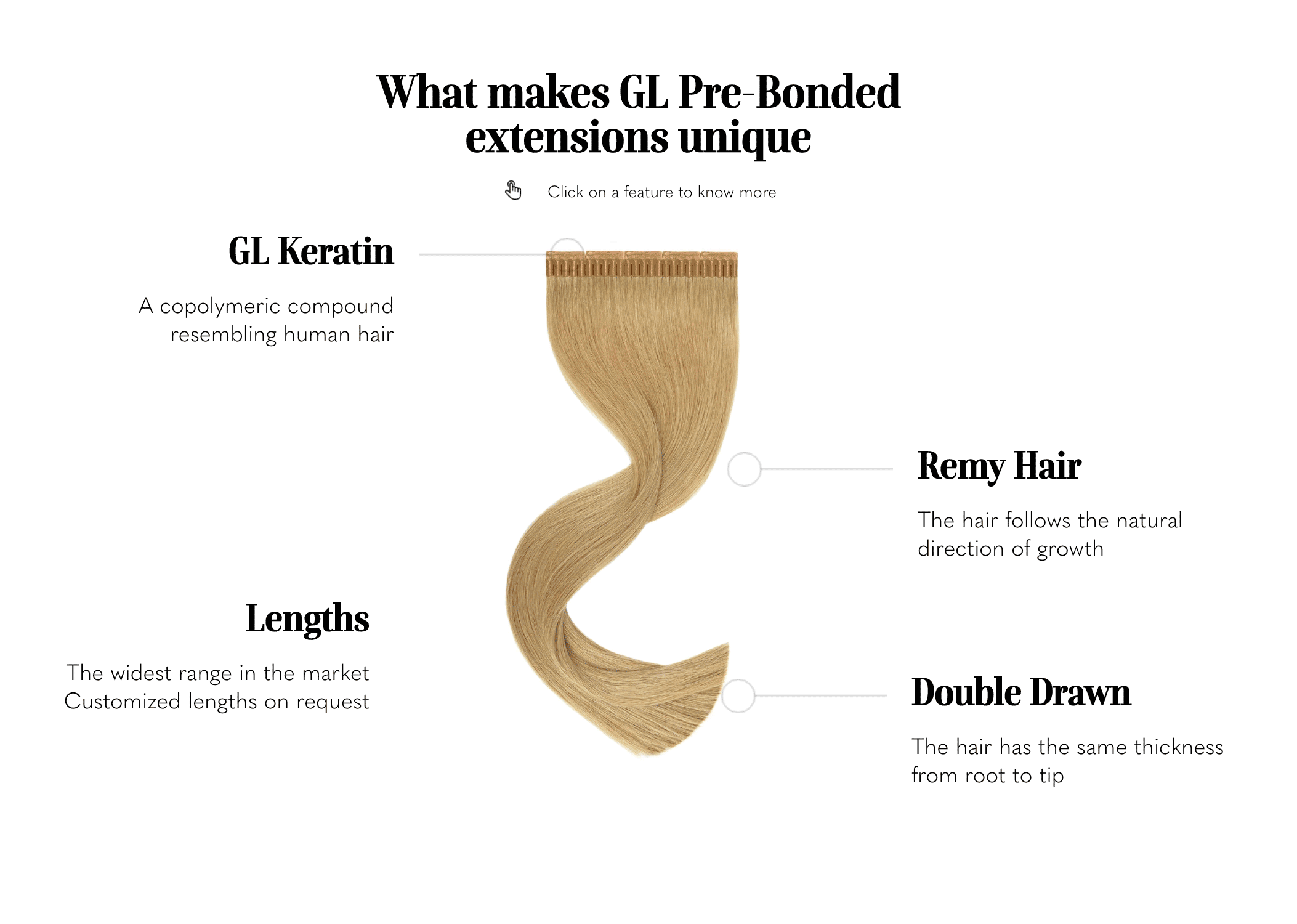 Great Lengths keratin bonds can be done via two different application methods. Neither method will damage your own hair. An application can take anywhere from 1.5 hours to 5 hours depending on the amount of bonds and the complexity of the hair extension application.
*Consultation required.
Great Lengths Premium Extensions